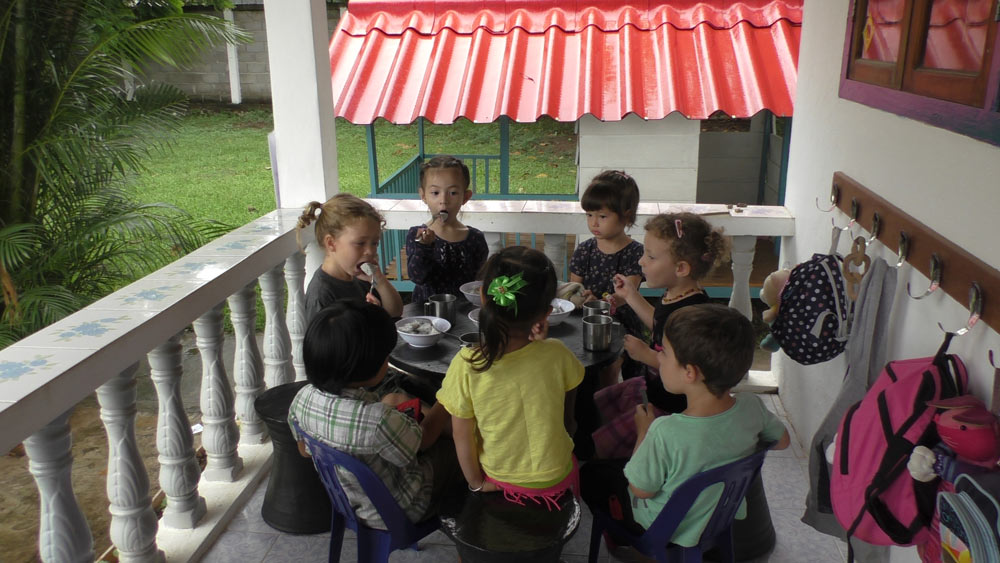 Our school catering service accommodates students for lunch every; Monday, Tuesday, Thursday and Friday.
This service is optional and subject to additional fees.
Parents have two options:
Parents pick up their child at lunch time and provide their own lunch
The student joins the catering service at the end of the morning and enjoys after the meal a free time guarded in the garden, courtyard, library of the school
These two options can be combined during the week with prior organisation.
Each meal includes a starter, a main course and a dessert.
The preparation of the meal is done by a group of students as part of the morning's educational activities. This "cooking at school" project is an integral part of our settlement project.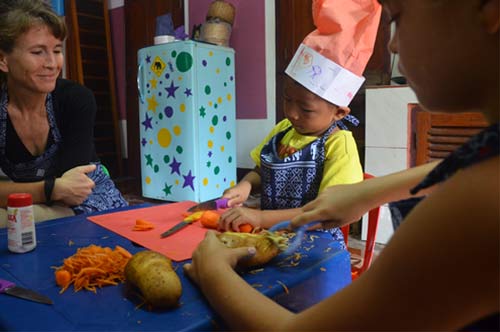 Ban Khoy
Luang Prabang - B.P 114
06000 - Lao PDR.

© Copyright 2018 | EFLP - Ecole Francophone de Luang prabang | All Rights Reserved