Weekly Schedule – All Levels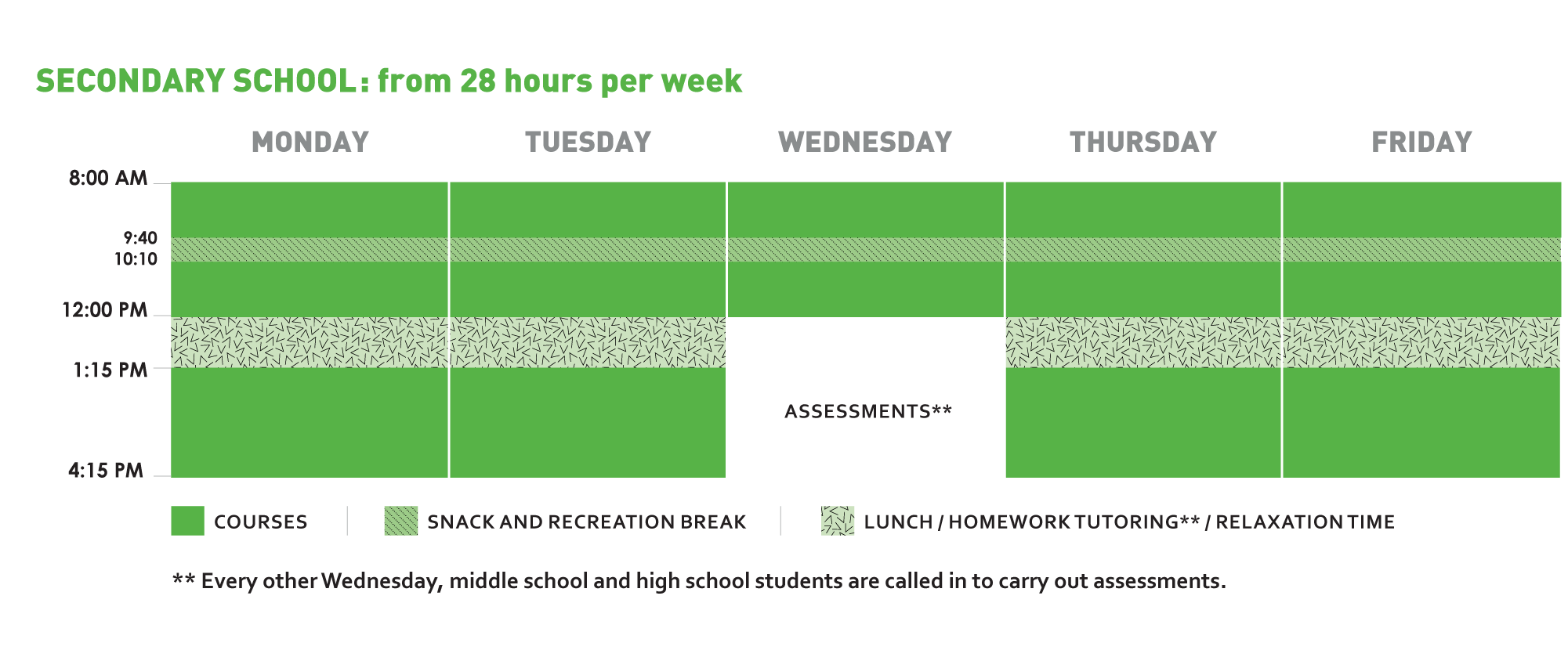 School Catering & Nutrition
Our school catering service accommodates students for lunch every Monday, Tuesday, Thursday, and Friday. Each meal includes a starter, a main course, and dessert.  Pre-school students also receive an afternoon snack.
This service is optional and subject to additional fees.
EVERY MORNING
An organised parental supply allows us to offer cut seasonal fruit at each morning recess. The preparation of the fruit is done by a group of students supervised by a French, English, or Lao-speaking teacher.
EVERY FRIDAY FOR 2 MONTHS 
The preparation of the meal is done by a group of students as part of the mornings educational activities. This "cooking at school" project is an integral part of our settlement project.
 Parents have two options for school catering >>
– Pick up their child at lunch time and providing their own lunch.
– The student joins the catering service at lunch and enjoys free time after in the garden, courtyard, or library.
These two options can also be combined during the week with prior organisation.